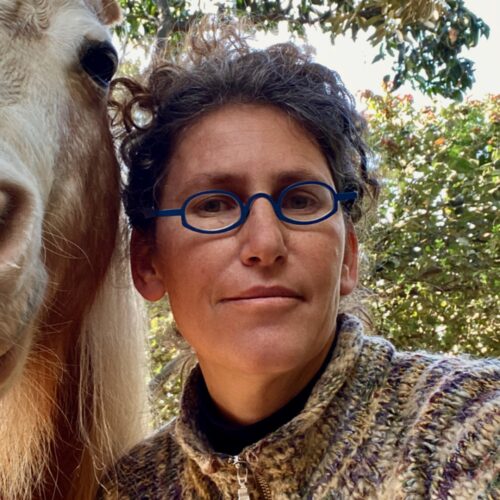 Anat Shalev
Anat Shalev is an Israeli horse trainer owned by five opinionated horses.
A teacher, consultant, and the founder of 'Horsefriendship' - educational program for positive reinforcement horse training.
As a teacher and trainer Anat is devoted to broadening the horses' choice and influence, promoting a mindset of 'co-control' for horse and human and pushing the boundaries of what 'horse training' can be. Both with her own horses and in her teaching Anat is pursuing a viewpoint that giving horses a voice leads to brilliant training achievements but even more so - it leads to mind blowing discoveries, breathtaking relationships and countless moments of joy.
Anat is passionate about shaping with an errorless learning attitude, training for cooperative care and training movement behaviors benefiting the horse's physical and mental wellbeing.
Anat crossed over to positive reinforcement horse training in 2008 from a career working within the traditional horsemanship as a therapeutic riding instructor. Founded 'Horsefriendship' in 2015, an Israeli educational program teaching horse enthusiasts and professionals about behavior science and positive reinforcement training, spreading knowledge and pursuing change in the Israeli horse scene towards a compassionate, LIMA-based approach to training and caring for horses.
Anat is a Fear Free Certified trainer, IAABC Supporting Member, and avid returning participant in Susan Friedman's LLA classes. Anat has studied with leading animal trainers and behaviorists, taught classes, and lectured at conferences locally and internationally.