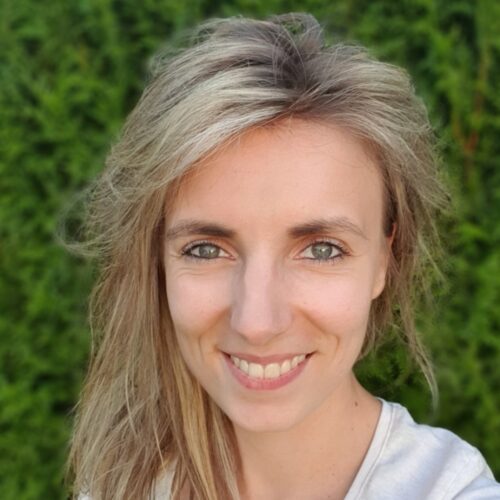 Amelie Cosperec
I live with four amazing dogs : Kazu a husky mix, Nemo the chihuahua, Tily the whippet, and Shadok the border collie. I think teaching impressive behaviors is not necessarily the reflection of an excellent mastery of the latest developments in positive reinforcement training. So we set up diverse and varied learning for the pleasure of make them above all.
At the same time, we practice several canine sports, such as nosework, canicross and more recently hoopers.
In addition to that I am a professional dog trainer in France (Brittany).
Before creating my dog training school, I was a literature teacher, then I worked with horses. My goal is to guide families towards an approach based on science, governed by ethics, and centered on choice.
I am fascinated by behavior and learning and passionate about bringing innovative scientific solutions to dogs and their humans. I especially enjoy teaching basic skills and life skills to dogs and their people, and allowing people to teach their dog how to learn... Learn !
I aim to create a safe and nurturing learning environment accessible to every dog and every person. So if you tell me "I can't", it just means "we can find another way that works for your dog and for you". That's why I break down complex skills into small bites and develop practical techniques that leave dogs and humans feeling fulfilled and accomplished.
I believe in a holistic approach and am therefore interested in various subjects such as food or canine fitness.
I'm also trying to be an active writer on social media to help spread more training without fear or force, and to be transparent about how I work.
"Life is made for learning" so I keep up to date with the latest advances in behavioral science and techniques by participating in at least 3 seminars/workshops per year.
I can't wait to helping you unleash your potential as a trainer !