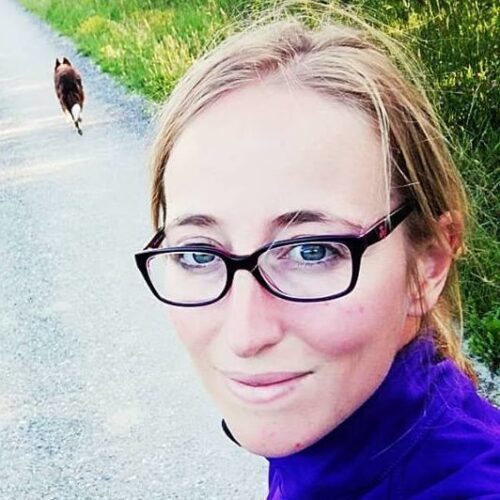 Iris Castaing
Founder of Ludicanis and co-founder of Soins Cooperatifs Animaliers, I'm a french dog trainer and a Certified Behavior Adjustement Training Instructor.
Choice giving, communication and kindness for all learners lead me to be passionate about cooperative husbandry training for clinic and daily care. My goal is to expand the empowerment concept to other areas of our lives with animals.
I teach private lessons and classes in the Alps as well as seminars in husbandry training and agility in France.
I'm keen on canine sports in general and I'm training, coaching and competing in agility (member of the French Team at World Agility Championships IFCS in 2017, 2018 and 2019).
As a behavior geek I'm keep on learning through international education. Learning never stops !
Fear Free Certified.