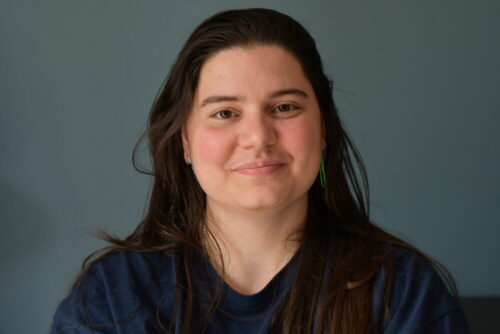 Léa Hernandez
I live with Eko and Murdock, two 7-year-old Australian Shepherds with whom we do a lot of medical training and hiking. Both of them have been a challenge because of their reactive and phobic behaviors towards many triggers. They have been and continue to be my best teachers every day.
I studied to be a teacher before becoming a behavior consultant and founded Crowaf in France (Picardie). I help families and their dogs deal with challenging behaviors. For several years now, I've specialized in dog's reactive, aggressive, phobic and anxious behavior.
I place the well-being of people and dogs at the heart of my practice, which involves listening, understanding and empathizing with each individual.
I continue to train and learn all year long, learning is as much a passion as teaching for me.
- LLA- Leaving and Learning with Animals Certificate of Completion, Susan G. Friedman Ph.D
- CSAT – Certified Separation Anxiety Trainer, Malena de Martini-Price
- FFCP – Elite Fear Free Certified Professional
- Aggression in Dogs Master Course Certificate of Completion , Michael Shikashio
- iSCA- Animal Cooperative Care instructor, Iris Castaing