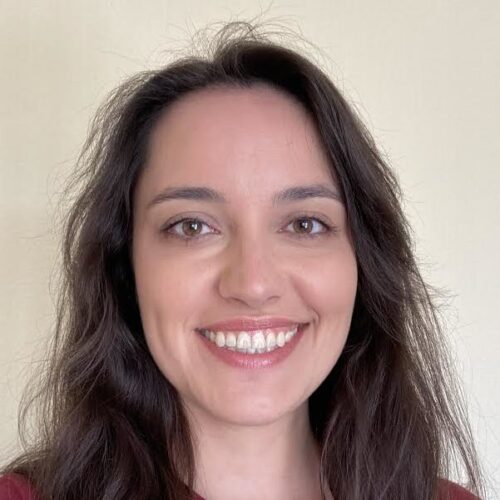 Anna Bartosik
After gaining my PGCert in Animal Psychology in 2015 I started assisting at puppy training classes and attending every conference and seminar I could find in the UK where I was living. The more my knowledge grew, the more I realized how much I don't know yet! That's how I became addicted to learning about behavior analysis.
I decided to take time to travel but it was far from taking a break! I traveled through the US and everywhere I go I was looking for trainers to meet and learn from. I got to learn clicker training with horses including adorable minis, I spent time in the zoo where I watched tigers, hyenas, meerkats, or sea lions training and was invited to participate in giraffes training sessions. Every species I encountered made me a better trainer for all the dogs and cats I will ever interact with. I also met Board Certified Behavior Analysts from whom I continue to learn about behavior analysis with human learners.
During the pandemic, I halted in Poland in my hometown Kolobrzeg. I made the best out of it by volunteering in my local animal shelter. Even though I still don't have a pet of my own, I consider all of the dogs and cats in the shelter as mine! So I have almost 100 dogs and 30 cats - not bad huh? My learning never stopped and animals are my best teachers. They are showing me what else do I need to learn.
In my spare time, I read fantasy books. I can get properly addicted to them! I'm one of those who learned to appreciate books thanks to J.K. Rowling.
My fascination with the printed word didn't stop at reading fantasy. I started a blog at the end of 2018. I wasn't consistent at the beginning but through more self-development work I created a solid writing habit. Being a writer is now who I am and not something "I have to do" which made all the difference.
I also meditate daily and take good care of my mental and physical wellbeing. I got fascinated with the so-called self-development world. Even there, I started to see reflections of my beloved behavior analysis. If something works, there is usually a good explanation for it - you just have to find it.
While assisting in puppy training classes I couldn't help but think - it's the best job ever! I developed a passion for setting the learners up for success. All organisms learn and do it all the time. With puppies, we can set them up for success so they won't develop so-called problem behaviors in the future. It's through changing our own behavior we influence the change in our pets and that's how we can create a relaxed life for the whole family.
Webinars
From puppy to best friend!
Explore the secrets of effective puppy socialization! Gain insights into body language and navigating the human world safely.