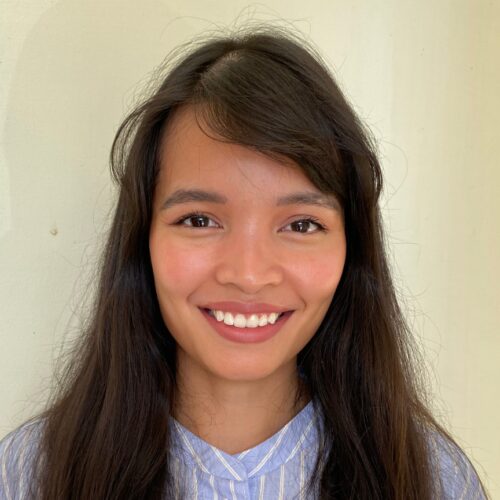 Asti Budicahyani
I hold a Bachelor's of Science degree in Animal Science (Pre-Vet) with a Minor in Wildlife and Fisheries Science from the University of Tennessee in Knoxville. Upon graduation, I interned at a zoo as an animal care keeper (worked mainly with primates, small ungulates, and small exotic creatures). This experience was what introduced me to cooperative husbandry care and clicker training. After finishing my internship, I went on to work at an animal welfare organization in my home country, Indonesia. It was then I realized one of the most important keys to reducing dogs and cats abandonment and relinquishment to shelters was pet parent education.
After a brief volunteering opportunity at a wildlife rescue and rehabilitation facility in Tasikoki Sulawesi, I decided to pursue dog training. Unfortunately, the dog training culture in Indonesia is still punishment-based and ridden with outdated myths about dogs. I came across Karen Pryor Academy and registered in their Dog Trainer Foundations. It opened up a whole new world of modern day force-free dog training, much similar to animal training in modern day zoos I had experienced before. It connected me to courses, webinars, and conferences I could attend and other trainers with similar training philosophies I could learn from. In 2019, I founded Furry Pawsitive.
I mostly work with dogs and their owners, but I especially love also encouraging children who are curious about their family dogs or cats to observe or to participate. I teach private lessons and group classes in the Cibubur area (sometimes Bogor and Jakarta) as well as online lessons outside of my service area. I am an instructor for Puppy Start Right Preschool (as well as its online hybrid option), a curriculum from Karen Pryor Academy. I like to encourage clients to also focus on cooperative care or husbandry training for daily life or in preparation for a vet visit or a salon visit to reduce stress in pets when we have to do necessary procedures.
I also teach the foundations of behavior and focusing on low-stress handling and fear-free principles to pet grooming and veterinary professionals.
I am dedicated to advocating for animal welfare and humane animal training, educating pet parents, spreading awareness and knowledge of reward-based training in Indonesia, and pursuing continuing education for quality and up-to-date animal training and behavior modification. I am always looking for insights on implementing "errorless learning" procedures in any training sessions. I am also a supporting member of the IAABC.