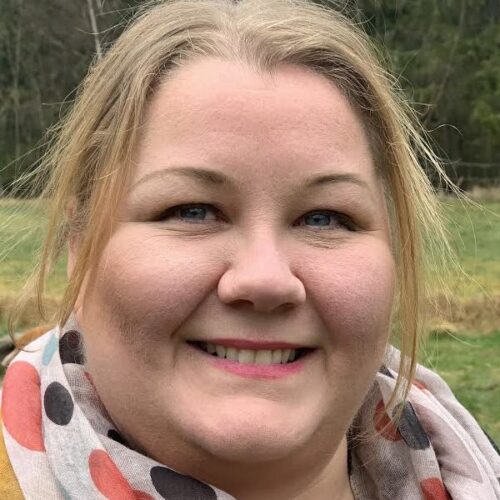 Jessica Mann
I'm am a certified behavior consultant, instructor and teacher based in Sweden and the founder of Motiverade hundar and Attityd hundkunskap. I work mostly with shy and reactive dogs and focus mainly on confidence building.
I also love teaching trainer skills - I want the training to be clean, focused and easy to follow for both dog and trainer. I hold classes for both pet dog owners, people who compete and also teaching for future instructors and behavior consultants. I love dogs but I really enjoy teaching the human part of the team too.
I got lucky when I attended my first dog class many years ago - already in the introduction I was handed a clicker and really good advice. I've been clicker training ever since, and I've been taking Canis instructor course this past year on top of my previous instructor courses. Shaping is my first choice for most things.
I adore trick training and all things scent related, my oldest dog has been trained to find both narcotics, bed bugs, cancer and of course nose work scents. I also enjoy training for different dog sports, and can't really make up my mind. At the moment we do K9 Freestyle (mostly), heelwork to music, rally-O, nosework and the, in Sweden, new sport of Hoopers which we love. I am a certified instructor in freestyle and heelwork to music, nose work and rally-o.
I live with four dogs - border collie Gip almost 11, toller Vill almost 10, border collie Tesla soon 7 and border collie Ivy almost 5. I also have a cat, some hens and of course my two-legged partner, husband Anders.
I also write books - my first one, on shy/reactive/scared (oh the labels!) dogs came out in 2017 and my second - on puppy training - will be released in the summer of 2021.
Before I turned all dog geek I worked almost ten years as a research officer working mostly with issues relating to work environment, gender equality, climate change and education. I have a degree in political science and have also taken some journalism classes.
I love to read both fiction and fact, I can get obsessed with anything and need to know everything there is to know about a subject. I'm never just a little interested in anything - it's all or nothing. I love good SciFi and fantasy and am addicted to Facebook and scared of crabs.
Webinars
Improve your dog's confidence
Delve into the world of dog emotions, from fear to self-assuredness, and learn valuable tools for helping your dog build confidence.